Terra rubbed her face in irritation as she examined the bookshelf in front of her. She had spent the last half hour in Orion's Books trying to find A Historical Blasphemy by Joan K.L., but she was having no such luck.

The shopkeeper had owled her earlier telling her that it was ins stock, but he was in a meeting at the moment with the owner, ruling out any chance for her to just ask for it. The young shop assistant had shrugged and told her to 'look for it' when she had asked him for assistance.

"This is impossible," Terra muttered, brushing her bangs out of her face as she turned around to check another bookshelf.
_________________
Can GM Sky Rider, Laura McKinnon, Alec Sparx, and Iggy.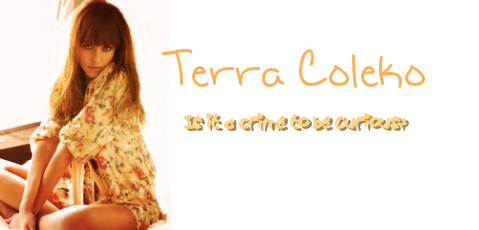 Lukas walked into the book shop in the search of something to do. He had been rather bored the whole day and had been walking around the Milky Way for about 2 hours.

He walked to the back of the shop to look at some books, none of them made him want to read more than the title, he didn't even feel the urge to read the prologue.

He heard a familiar voice mutter something out of frustration, he smiled as he looked through the shelf and saw the incredibly beautiful Pigfarts professor, Terra Coleko, whom he had been on several dates with. He walked to the other side of the shelf and leaned against it.

"Fancy seeing you here, Coleko." He said and smirked.
_________________
Terra hadn't heard anyone approach her, too engrossed with her book search. But she did, however, hear a very familiar voice talk to her from nearby. Jumping in surprise, her eyes locked on to Luk's, and she felt her cheeks warm.

Terra had been going out with him for a while, and she still felt nervous when she was around Luk since she wasn't exactly the most...outgoing woman out there.

"Didn't your parents ever teach you not to sneak up on an oblivious girl, Mohr?" Terra asked, crossing her arms over her chest as she mock glared at him.
_________________
Can GM Sky Rider, Laura McKinnon, Alec Sparx, and Iggy.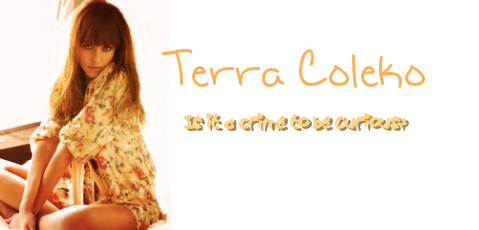 "Well, Coleko, I don't follow instructions that well." He said as he walked closer to her. She was, indeed, one of the most beautiful women he had seen in his life, but there was not a chance he was telling her that, yet.

"So, what are you looking for?" He asked and gestured to the shelf with his chin, but instead of moving a little bit away from her to let her answer, he came closer and put his hands on her hips.
_________________
"Tell me, why is it that I don't find that hard to believe?" Terra asked, an amused smirk tugging at the corners of her lips. It slowly slipped off, though, when Luk started to get closer. Gulping nervously, her eyes flicked between them.

"Uh, I-I was, um, looking f-for--dammit! Stop being so distracting so I can think for a second," Terra cursed as her mind started to get fuzzy from how close he was. She could feel her cheeks burn and couldn't even imagine how red she was.

He is too hot for my health, Terra thought as he heart pounded in her chest.
_________________
Can GM Sky Rider, Laura McKinnon, Alec Sparx, and Iggy.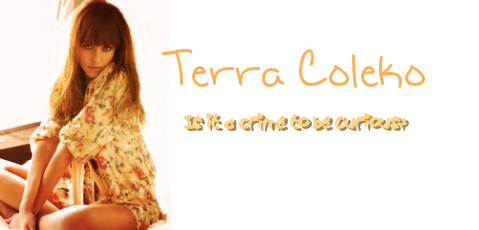 "you don't like me being close to you?2 he asked with a smirk on his face, he knew what kind of an affect he had on many women.

"you know, I liked our last date, except for the fact you wouldn't invite me in for a cup of coffee afterwards, when I walked you home." he said moving a little bit closer, so his face was just an inch from hers.

"now why was that, Coleko?"
_________________
"N-no, it's not that. I like you being close to me, I j-just can't think when you are," Terra stuttered, mentally yelling at herself for doing so.

As if his being that close wasn't enough, Luk just had to move closer. He's doing this on purpose, isn't he? Terra thought bitterly, but she couldn't really say that she minded.

"If you had wanted to come in so badly, you shoulda just said so," Terra grinned, and was a little surpirsed that her voice didn't waver from how close he was.
_________________
Can GM Sky Rider, Laura McKinnon, Alec Sparx, and Iggy.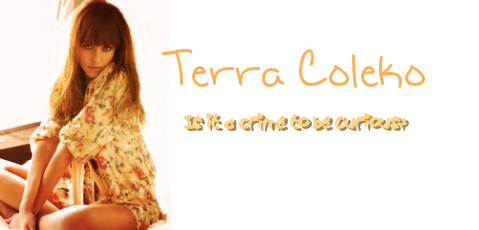 "Well, Coleko, I was just trying to be the polite man that I'm not." Lukas said and winked. "If I would've had it my way, we wouldn't even be having this conversation, I would be saying something like 'Oh, I really enjoyed the sex part of the date', or try to get around the subject, depends on whether the sex was good or bad." He finished and smirked.

"Wow, I'm rambling, you tell be something interesting?" He said and smirked, deep down, inside, he hoped he wouldn't have made the conversation awkward by talking about sex, but on the outside, he really couldn't care less, that was how he usually acted .
_________________
Terra could've died at that moment. She didn't know why, she just knew that she wanted to crawl in a hole and die. Her blush seemed to spread to her entire body, and she buried her face in her hands.

"Just say that like it's no big deal why don't you," Terra muttered into her hands. When she finally got over her embarrassment enough, she dropped her hands and tried to avoid Lukas' gaze.

"Rambling, not something I would expect from you, Mohr," Terra teased, laughing slightly as she glanced at him.
_________________
Can GM Sky Rider, Laura McKinnon, Alec Sparx, and Iggy.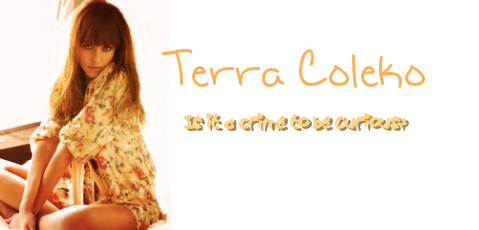 ---
Permissions in this forum:
You
cannot
reply to topics in this forum