Terra stalked into her classroom and pulled the chair to her desk back with more force than necessary. She wasn't angry. Nope. She was furious. Not only was her house in dead last in the competition, but they were at -45!

Gritting her teeth, Terra flicked her wand towards the board. The day's topic appeared on the board: The Treatment of Muggles and Muggleborns Through the Ages.
_________________
Can GM Sky Rider, Laura McKinnon, Alec Sparx, and Iggy.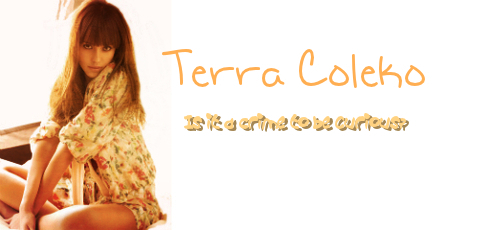 Admin




Posts

: 116


Join date

: 2011-05-22


Age

: 22


Location

: Mars



Liz all but skipped into the classroom, she was in a good mood.
Crux was winning.

She loved winning. Winning was good. Winning was great. Winning was winning.
She decided to wear blue high knee socks instead of the normal black ones just to make everyone know she was proud to be winning. She'd even put on a pair of bright blue earrings and a bow on her shoes.

"Morning Ter." she grinned, slightly evilly at Ter, the Head of Lacerta. "Having a good day?"



Posts

: 111


Join date

: 2011-08-02



Alec walked into the History room completely carefree. Of course, as soon as he saw his head of house-slash-professor's furious expression, that mood went down the drain. Lacerta was last. And in the negatives. That was bad. Really bad.

Taking a seat as far away as possible from Professor Coleko, Alec ducked his head, hoping fruitlessly to go unnoticed.



Posts

: 23


Join date

: 2011-06-06




Similar topics
---
Permissions in this forum:
You
cannot
reply to topics in this forum