Terra walked into her classroom with a grin. She couldn't wait to see her students return from their break. Writing a huge 'Welcome Back!' on the board, she sat down at her desk and started flipping through a magazine, an article on pygmy puffs catching her eye.
_________________
Can GM Sky Rider, Laura McKinnon, Alec Sparx, and Iggy.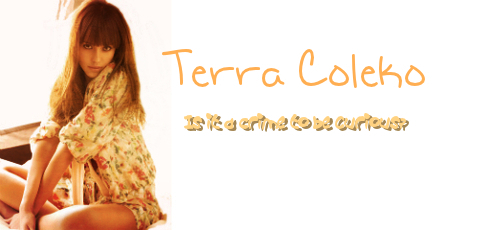 Welcome Back!

Was the first thing Mel saw as she entered the classroom, she smiled, Terra was always such a sunshiney person.

"Morning Terriekins!" She greeted, knowing Terra wouldn't bite her head of because she was only one there yet.
_________________
I love you Effy



Posts

: 331


Join date

: 2011-05-24



Glancing up at the clock, Terra noticed that it was time to start class. She also noticed that Mel was the only one in the room with her.

"I could either teach, or we could just go through random magazines," Terra shrugged. "But, I get paid to force knowledge down your throat, so I guess I have to teach you about Pigfarts," she groaned.

Sending Mel a remorseful look, Terra got up and walked over to the desk next to the redhead and sat on the table top. "So, first let's start by telling me what you know about this magnificent school," she grinned, swinging her legs absentmindedly.


_________________
Can GM Sky Rider, Laura McKinnon, Alec Sparx, and Iggy.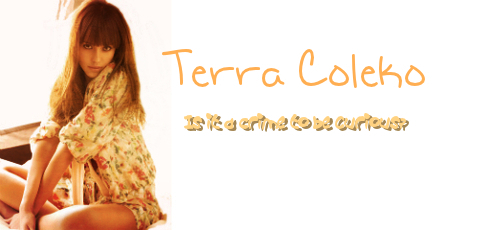 Zytka ran to the HoM classroom, it was like her to be late on the first day.

Running through the door, she saw that only one student was already there, a girl who shared her hair color, Zytka remembered seeing her last year, but she wasn't sure if she had talked to her.

'No time to worry 'bout that, have to find good excuse in 2 seconds!' She quickly thought.

"Sorry, I'm late, professor Coleko, I-I-uh... have no excuse, I suck, I know, take points away from me, everything needs a first time." She sid and hung her head, while she found herself a seat in the back.



Posts

: 32


Join date

: 2011-05-26


Age

: 23


Location

: Iceland



Jack was certain he was late as he pushed open the door to History of Magic, which wouldn't serve him particularly well with others in his house, having already turned up late for the majority of other classes.

However, when he entered, he noticed he wasn't the only one late. The only others there were Mel and Leo's girlfriend, that Zytka. He smiled apologetically at the professor, muttered a quick "sorry", and took a seat near the door.



Posts

: 225


Join date

: 2011-05-24


Age

: 23



When no-one raised their hand Mel decided to.

"I don't know much." she started, "I know that we have a flying fish.. right? Not a giant Squid like down on earth, like they have at Hogwarts." she nodded to herself.

"Rumbleroar has been the head master for longer than anyone can remember and that the houses are named after ... stars, right?" she ended everything in a questioning way because she wasn't sure if she was right.

She was extra unsure about the fish because Melanie McKinnon, her cousin had told her about it and she was known to mess up your mind.

(O.O.C: in AVPS Draco says something about a fish... I can't remember it correctly :'P)
_________________
I love you Effy



Posts

: 331


Join date

: 2011-05-24



Terra smiled at the two late students despite the fact that she had to take away stars. "5 stars for tardiness, each," she said, sitting up straighter on the desk.

Noticing that one student from each house was in the room, she let a small grin flit across her face. Her grin grew even bigger as Mel answered the question with uncertainty despite the fact that she was right.

"Yes. The flying fish currently resides in the lake, enjoying her retirement. This flying fish is known as the former Professor McGonagills. Sadly, she is much too old to put up with teenagers, or else she would continue in her career.

"Now that I think of it, the only staff member from the older days left if Rumbleroar. Professor Snake was eaten by an owl a few years back..." Terra said, trailing off as she started thinking about the former staff. She snapped out of it after a second and nodded. "Yes, the houses are named after stars. Fifteen stars to Pyxis."

Hopping off of the desk, Terra walked up to the board and wrote down everything that Mel said. She turned back to the class of three and smiled. "Anything else?"
_________________
Can GM Sky Rider, Laura McKinnon, Alec Sparx, and Iggy.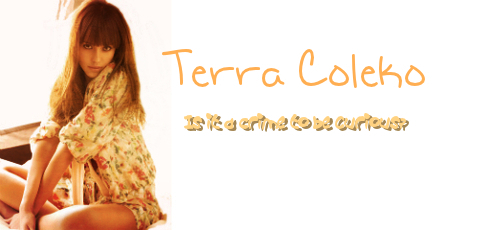 Similar topics
---
Permissions in this forum:
You
cannot
reply to topics in this forum