Terra sat on a stool in the front of her classroom with Global Geographic magazine in her hands. Her eyes kept flicking from the article on pygmy puffs to the clock that hung above the doorway.

Foot tapping against the floor, Terra couldn't shake off her excitement for the new year.


_________________
Can GM Sky Rider, Laura McKinnon, Alec Sparx, and Iggy.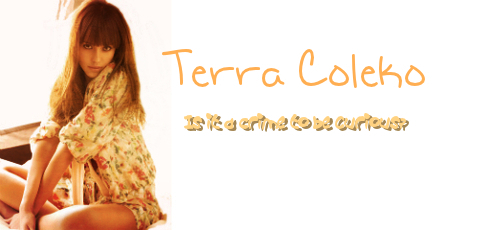 Admin




Posts

: 116


Join date

: 2011-05-22


Age

: 22


Location

: Mars



Alec walked into the History Of Magic classroom, already thinking that this class would be nothing but boring. He noticed the teacher at the front of the class and sent her a wave when he realized that she had looked up at his entrance. She smiled at him before returning to what she was reading.

Shrugging to himself, Alec took a seat near the doorway, getting into a comfortable position in case the class bored him.



Posts

: 23


Join date

: 2011-06-06



Lizbet walked into Terra's classroom, humming to herself.
She gave Ter a wink and then looked around, noticing another student there.

She bit her lip, nodding her head in his direction with a small smile, before throwing her hair over to one shoulder and carefully picking a seat in the middle of the room.



Posts

: 111


Join date

: 2011-08-02



Marie absolutely loved learning the History of Magic, so she couldn't wait for this class.
Lily on the other hand, was ready to be put to sleep.
Marie was the nerdy side of her. Lily was the average side of her.

Marie smiled hello to the professor as she walked into the classroom.
She noticed a girl from her previous classes sitting in the middle, so Lily sat next to her.
"Hi! I'm Lily Marie."Lily said to the girl next to her.



Posts

: 7


Join date

: 2011-08-06



Terra smiled at Liz as she entered--she could already tell that this year would be hard for her. Not only did she have to keep herself from being biased and giving Mel special treatment, but now she had to worry about Liz too.

Merlin help me, Terra prayed, knowing that she would need all the help she could get.

Hopping off of the stool she tossed the magazine she had been reading onto her desk and addressed the class of three. "Good morning, everyone," Terra grinned, loving the fact that the class was so small, making it easier to interact with all of the students.

"Today we'll be speaking about the Theory of Magic's Origin. Before we start, does anybody have their own theory of how magic was created?"
_________________
Can GM Sky Rider, Laura McKinnon, Alec Sparx, and Iggy.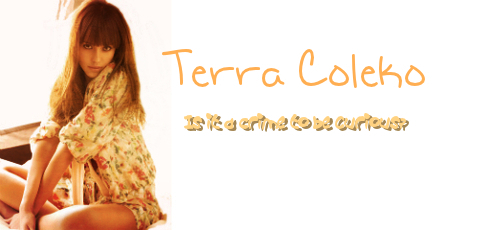 Admin




Posts

: 116


Join date

: 2011-05-22


Age

: 22


Location

: Mars




Similar topics
---
Permissions in this forum:
You
cannot
reply to topics in this forum